RECTOR REPORT
For my Rector Report this year, I want to talk to you along the lines of three themes: 1) Looking Back, 2) Our Life Together, 3) Planning Ahead.
Theme 1:

Looking Back on 2014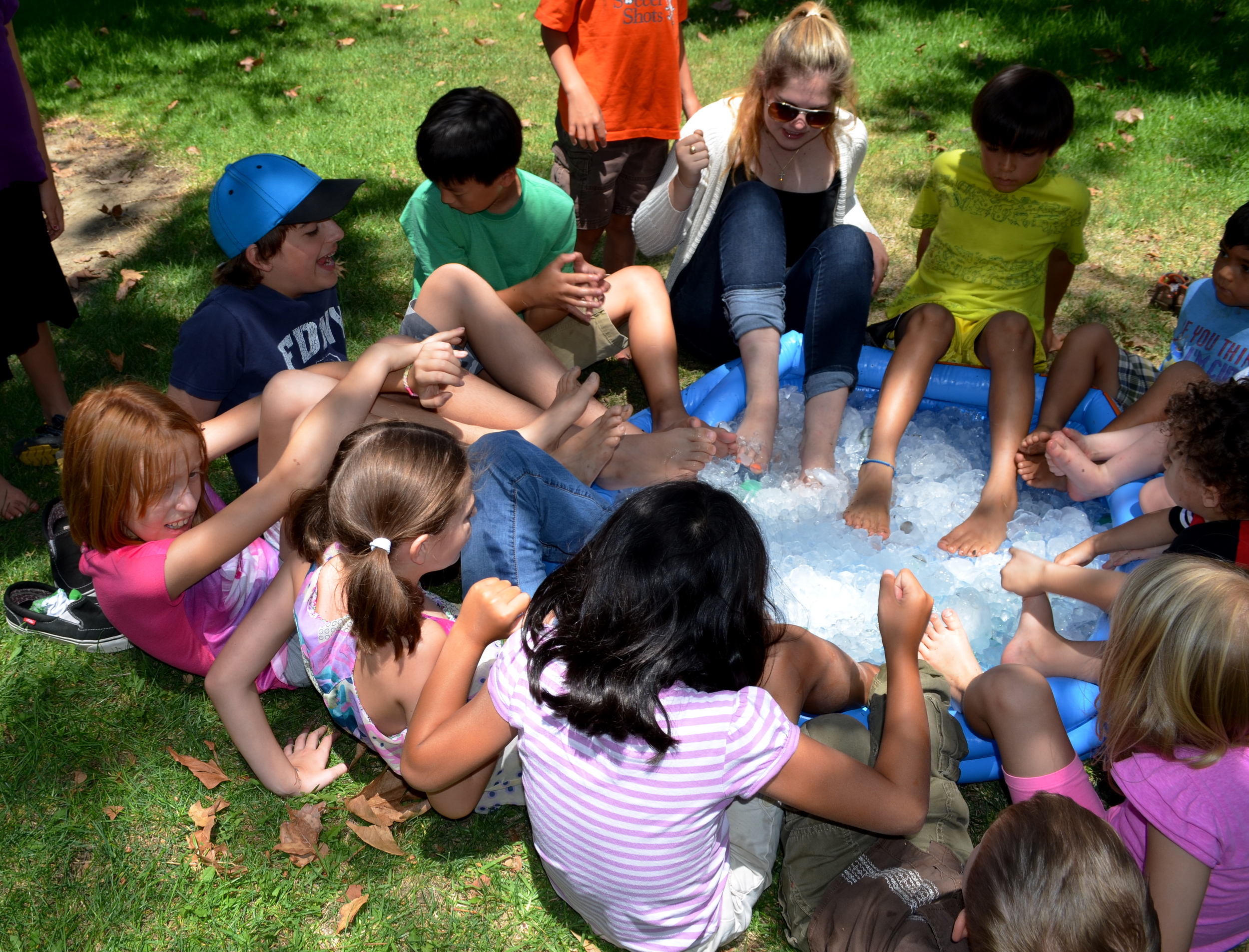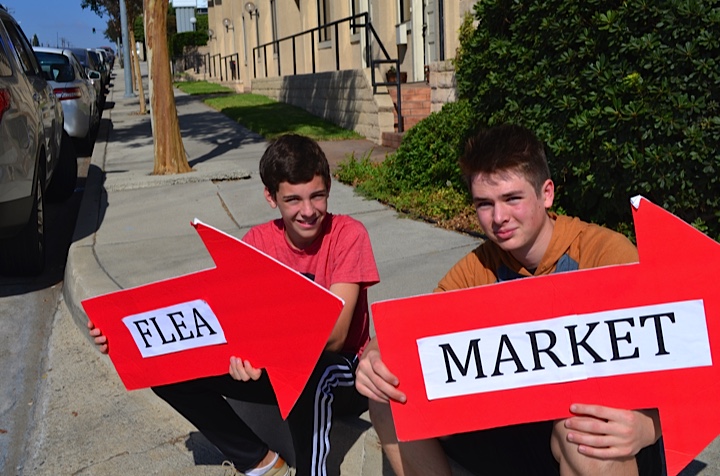 My mind goes to Psalm 16:6 "The boundary lines have fallen for me in pleasant places; surely I have a delightful inheritance." In other words, 2014 was a good year. Let me review some of the highlights:
Fellowship events: We had our Party on the Patio with Blue Grass music in May; our Worship in the Park and BBQ Picnic at Dunsmore Park in July – that was a joyful day, if a little hot; We had a newcomers dinner at my home in August with a crowd of new people to St. Luke's – I think it was 24 people there and a large rattlesnake who decided to visit; We had our annual Tacos and Testimonies to kick off the year in September – remember we highlighted the two rather exotic short term missions to Asia and our local outreach of feeding the poor, but it was the sleeper testimony of the self-proclaimed boring life Christian that showed us God is at work in all the things we do; Then we had our brother and sister Seventh Day Adventists host us to a Pancake Breakfast before Church – that's when I learned what it takes to get this congregation to Church on time, hot food! We had our wonderful half outreach--half social event Flea Market for Building to Serve. And to cap it off we had a wonderful and beautiful Thanksgiving Dinner at Spar Heights Community Center to give thanks for all that God had done in our lives.
I think you will agree with me that our fellowship has been a great blessing to all, and by no means is it limited to those large events. We also have small groups, our socializing at coffee hour, the Sabbath groups this year and many other impromptu gatherings.
But let me remind you of some of our other activities. Our Youth had their Rooted Retreat in April, the awesome Jesus Culture conference in July, and their own joyful fellowship at their annual white Elephant Christmas Party with lots of fun and laughter all around.
Our Children's ministry continues to thrive under Kaydi Draney's committed and able leadership. We had our now regular Easter and Christmas events with Palm Sunday, Easter choirs and egg hunts and then in December, the Parade, Angel breakfast, St. Nicholas visit and the "festival of cuteness" commonly referred to as the Christmas Pageant. Most importantly, our children have their own Christian fellowship where they are getting to know Jesus with their friends. You can't place a value on those dividends.
The Music Ministry under Patrick's guidance continues to do great things. In addition to our Easter and Lessons and Carols choirs we did our first Choral evensong outreach, bringing forth some of our rich Anglican heritage and sharing it with friends and neighbors, and this all the while continuing to usher us into the throne room of God each Sunday.
Our Discipleship continues to flourish in our thriving small group ministry. We studied Missional Essentials early in the year which was like taking good medicine for most of us, a bit of a struggle but we felt healthier for it. And we had our study of Philippians reminding us that we can have Christian Joy in all circumstances. One highlight, the new small group for families and friends on Sundays after Church has had great participation among many of our new people.
This last year we have also stayed true to our St. Luke's DNA being involved in mission and outreach. We had our annual Borneo mission, the Putmans work with International Justice Mission in Cambodia and the Philippines, Fr Lee Mullins visit from Thailand and my own traveling with our bishop elect Keith Andrews and Fr. Russell to Singapore and Bangkok to develop our Diocesan mission partnership. Of course we continued to support missionaries in Kenya, Chile, Egypt as well as the Bailey Center here in Tujunga. And we held a number of prayer events in local parks and provided meals at Door of Hope.
Finally, we had lots of Church things happen, 2 baptisms, 10 confirmations, 2 people received, new people officially become members that we will recognize in a moment, we also had the provision of Bp Frank Lyons as our interim bishop, the selection of Keith Andrews as our bishop elect, and the organization of our Diocese into regional deaneries for better mutual support and cooperation among our member churches.
For my part, I have so enjoyed preaching and ministering among you. There are always setbacks and hardships in life but this year has felt like a year of blessing and increasing health and strength. As I said at the beginning, 2014 makes me think of the psalmist's words, "The boundary lines have fallen for me in pleasant places; surely I have a delightful inheritance." Surely we do.
Theme 2:

Our Life Together
My thoughts go to Romans 12:5 "so we, though many, are one body in Christ, and individually members one of another."
This is where I want to put our thoughts on a different level. I want to take you to our Diocesan Constitution and Canons where it outlines the Duties and Responsibilities of the Laity, specifically in sections 1.01-.03 it speaks of The Ministry of the Laity; Specific Duties and Responsibilities of the Laity; and Church Membership.
I want to invite our two wardens forward to take turns reading those to you.
(The following is from the Diocese of Western Anglican Constitution and Canons.)
Title III
The Laity
Canon 1
Concerning Duties and Responsibilities of the Laity
Section 1.01 The Ministry of the Laity The people of God are the chief agents of the mission of the Church to extend the Kingdom of God by so presenting Jesus Christ in the power of the Holy Spirit that people will come to put their trust in God through Him, know Him as Savior, and serve Him as Lord in the fellowship of the Church. The effective ministry of the Church is the responsibility of the laity no less than it is the responsibility of the Bishop and the priests and deacons. It is incumbent for every lay member of the Church to become an effective minister of the gospel of Jesus Christ, one who is spiritually qualified, gifted, called, and mature in the faith. This Diocese may by Canon establish standards for the ministry of the laity.
Section 1.02 Specific Duties and Responsibilities of the Laity It shall be the duty of every lay person of this Diocese to:
1. Worship every Lord's Day in a Church unless reasonably prevented;
2. Engage regularly in reading and studying Holy Scripture and the Doctrines of the Church;
3. Observe their baptismal vows, lead an upright and sober life, and not give scandal to the Church;
4. Present their children and those they have led to the Lord for baptism and confirmation;
5. Give regular financial support, with the biblical tithe as the minimum standard of giving;
6. Practice forgiveness daily according to our Lord's teaching;
7. Receive worthily the Sacrament of Holy Communion as often as reasonable;
8. Observe the feasts and fasts of the Church set forth in the Anglican formularies;
9. Continue their instruction in the Faith so as to remain an effective minister of Jesus Christ;
10. Devote themselves to the ministry of Christ among those who do not know Him.
Section 1.03 Church Membership Membership in the Church requires that a person has received the Sacrament of Baptism with water in the Name of the Father, and of the Son, and of the Holy Spirit, and that such a person be accepted as a member of the Church by a congregation of this Church in compliance with the Constitution of the Church. Such a person is a baptized member of the Church. A confirmed member is a baptized member who has been confirmed or received by a Bishop of the Church.
The first thing I want to say is that these words are the governing rules of our Diocese and therefore our congregation. I did not make them up. They outline much of what it looks like to be the body of Christ today. They are in our Diocesan Constitution and Canons, are printed here in our annual report, and I am giving each of you a separate copy of Section 1.02. I want you to take some time to think about each of these duties because with the Vestry's approval, I am making these words our Membership Covenant for St. Luke's. In future Annual meetings we will verbally renew this covenant together and new members joining the Church will be asked to sign it and keep it as part of their commitment to joining this congregation. I find it is always very helpful when joining an organization that it is very clear what your duties and responsibilities are to that organization.
If you have any questions or comments about this please come and make them known to me and I promise to listen to you carefully and answer any questions as best I can.
Theme 3:

Planning Ahead
Bearing in mind the Ministry of the Laity that we just read, my thoughts as the priest and Rector of this congregation go to Ephesians 4:12 "to equip the saints for the work of ministry, for building up the body of Christ."
You are the ministers of the Church, my job, if I am doing it well, is to equip you to do your ministry. And there are many ways to go about doing that, many of which we and host of other churches are already engaged in.
But for 2015 and perhaps 2016 and 2017, my strategy for accomplishing that comes from my meditations on the Parable of the Sower and the Soils. I gave a sermon on these points earlier in the year. Let me take a moment to summarize the points I made that day from Matthew 13:18-23.
We have four soils: the Path, Rocky Ground, Thorns, and Good.
We are given three problems: No Understanding; No Depth; and Choking from the World and Riches. And of course the good soil had no problems and so was very fruitful.
So how does the Church take the word and make the people who can represent any combination of these soils fruitful ministers of the Gospel?
I want our equipping of the ministers at St. Luke's to focus on four proven methods or working in these soils.

For the Path where there was no Understanding – The Alpha course has a proven track record of helping people receive and understand the basic truths of the Gospel so that it cannot be snatched away.
For Rocky soil where there is no Depth – Cleansing Stream has a proven track record of helping people remove the "rocks" of past hurts and lack of forgiveness so that the Word of God can take root deeply in their hearts.
For the soil with Thorns that chokes out the word – basic Mentoring in the spiritual disciplines, reading scripture, worship, praying are all strengths of our tradition and great helps in keeping the cares of the world and our materialistic culture from choking out God's love and light.
For the Good Soil that is fruitful – We still need to discern our gifts, find our fit in the body of Christ, and get engaged in the work of ministry. S.H.A.P.E. is an effective gifts assessment tool for helping Disciples do just that.
Each of these ministries can work individually or sequentially depending on a person's need. But one thing is clear; these ministries must be led by you. All of those titles in brackets are opportunities for you to get involved in the mission of St. Luke's and advance the Kingdom of God. Your Vestry and I will be working together in the coming year to engage you in the work of ministry under this strategic plan for 2015 and beyond. This is all about equipping you for the work of ministry and building up the body of Christ.
I look forward to an even better year ahead in 2015.